TUI Travel Money: Rates and Locations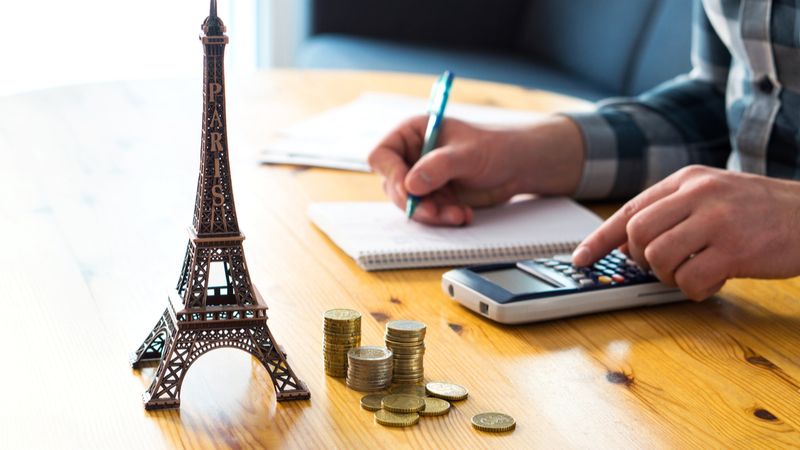 If you're planning a trip abroad, you'll need to think about the most convenient way to arrange your travel money.
This might mean exchanging currency before you leave, taking cash to exchange upon arrival, using a prepaid travel card, or relying on your credit or debit card, for example. You can also use a service like Wise and the free online Wise account. You'll be able to hold and manage dozens of different currencies, access the mid-market exchange rate, and spend using your linked debit card all over the world.
Doing some research before you choose a provider - or providers - for your travel money will mean you can get the very best available deal for your holiday money. This guide covers all you need to know about travel money from TUI - as well as taking a look at Wise (formerly TransferWise) as a smart alternative.
TUI travel money services
TUI is famous as a travel agent offering holidays, cruises, hotel bookings and flights. You can also get all the extras you might need to make your trip comfortable and convenient - including your travel money.
The full range of travel money services includes in store exchange, click and collect foreign currency, travel money for home delivery, and a prepaid multi-currency card. The easiest way to check options and availability for your specific currency is to look online. Select the currency you need to see the options for collection and delivery - bearing in mind some services may be disrupted due to pandemic restrictions.
TUI Store collection
TUI offers travel money services in store, including currency exchange and click and collect travel money.
At the time of research many TUI stores have been forced to close due to restrictions and local lockdowns in place to combat the global pandemic. This may mean the in store and click and collect service is not available at a location convenient to you. However, some units are still operating, and the situation will change as restrictions evolve. You'll be able to find a full list of all TUI travel money locations online - but do check out the most up to date information about store openings before you travel.
Here are some of TUI's major London stores which are open at the time of writing:
| TUI travel money | Opening times | TUI store finder link |
| --- | --- | --- |
| 334 Station RoadHarrow, HA1 2DR | Monday to Saturday 09:00 - 17:30 Sundays - Closed | Map |
| Bluewater PkwyGreenhithe, DA9 9SR | Monday to Saturday 10:00 - 18:00 Sundays11:00 - 17:00 | Map |
| Westfield Stratford City, 126 Montfichet RoadLondon, E20 1EN | Monday to Saturday 10:00 - 18:00 Sundays12:00 - 18:00 | Map |
| 165 High StreetUxbridge, UB8 1SN | Monday to Saturday 09:00 - 17:30 Closed Sundays | Map |
| 118 High StreetWatford, WD17 2BJ | Monday to Saturday 09:00 - 17:30 Sundays10:00 - 16:00 | Map |
*Store information and opening accurate at the time of writing - 14th December 2020
Home delivery
If you order travel money from TUI for home delivery, it'll arrive the next working day as long as you submit your request before 2pm. It's good to know that you'll need to be home to sign for the delivery, and the delivery address used must be the same as the address your payment card is registered to.
TUI travel money card
As well as foreign currency in cash, TUI offers a travel money card which can be used for 13 different currencies. Apply online or in store for, and you'll receive 2 separate cards linked to the same account. Top up your account and then switch to the currency you need online or using the app. You can then spend your travel money anywhere the Mastercard symbol is displayed.
It's good to know that there are some fees and limits related to the TUI travel money card. It's also well worth looking at the exchange rate that is offered to buy travel money or switch your sterling balance to the currency you need. Although it's usually free to spend currencies you own, that doesn't mean you won't pay a fee wrapped up in the exchange rate on offer.
You'll also pay an ATM withdrawal fee which is set by currency, a 2% fee for GBP top-ups, a 3% charge if you spend in an unsupported currency, and a dormancy fee if you don't use the card regularly enough. Check out the full travel money card terms and conditions to make sure you don't run into any surprise costs.
Save with Wise when you spend in any currency
Wise offers a smart alternative way to spend when you're abroad, thanks to the Wise account.
The Wise account is free to open online, and comes with a linked Mastercard debit card. It's free to top up your account in pounds - and you'll also be able to receive money to your account in euros, US, Singapore, Australian and New Zealand dollars, Romanian leu and Hungarian forint. Once you have money in your account, you can switch it to the currency you need using the mid-market exchange rate with no markup. You'll only ever pay a small transparent conversion cost - which works out 8x cheaper than using your bank.
It's free to spend any currency you hold using your linked Mastercard, and ATM withdrawals are free to the currency value of £200 a month, too. Take a look at the Wise account today for a cheaper and more convenient way to manage your travel money.
TUI travel money rates and fees
You'll be able to see the exchange rate used by TUI when you order, click and collect or home delivery travel money - or when you call into a TUI location for currency exchange.
It helps to know that currency services often add a markup or margin to the exchange rate they use for travel money. This is especially likely when the service advertises commission free exchange. Instead of an upfront fee, providers may add a markup to the exchange rates to protect their profits. Check the exchange rate against the mid-market exchange rate for your currency pair before you complete your purchase, to make sure you're getting a good deal.
Not all travel money services add a markup to the exchange rate on offer for customers. Wise, for example, uses the mid-market exchange rate and a clear, low fee which keeps down costs and makes it far easier to see the real cost of your travel money.