Santander international transfer: Fees and transfer time (UK)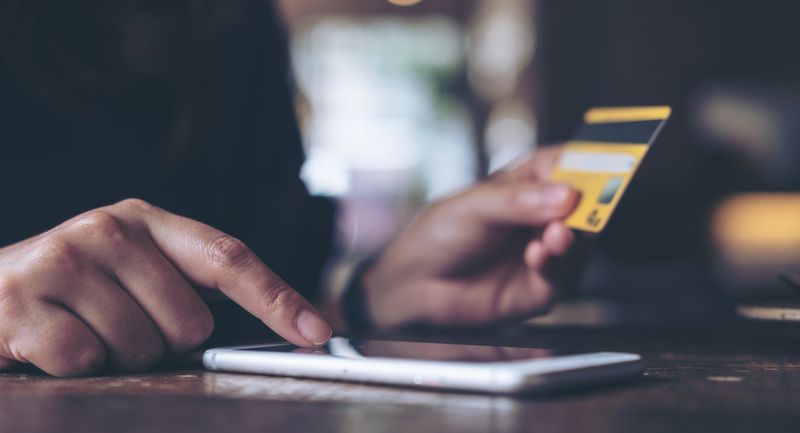 If you bank with Santander in the UK and need to make a payment overseas, you'll want to know a bit about the costs involved and how to get started. This guide has you covered with all the details of the Santander international transfer fee, exchange rate and processing time.
Santander international transfer fee
When you need to send an international payment you have a few different options. You can use your regular bank, or choose a specialist service which may allow you to make a payment online directly from your current account. Before you choose the service you want to use it makes sense to understand the costs involved.
Usually there are a few different charges to consider when you make an international payment - the transfer fee, correspondent bank charges and any markup added to the exchange rate. All of these different costs can mount up, so understanding the full picture for your specific payment is important to make sure there are no nasty surprises.
To get started let's look at a comparison of Santander's international transfer service against a few other competitors. We'll dive into what each of the costs mean in just a moment.
Cost example: Sending £1000 to a USD account online
| Provider | Transfer fee | Exchange rate used (1 GBP - USD) | Recipient gets |
| --- | --- | --- | --- |
| Santander | £25 Correspondent bank charges may also apply | Santander exchange rate - varies according to value of transaction | Log into online banking to model payment and check overall costs |
| Wise | £4.25 | 1.40010 (mid-market exchange rate) | $1,394.15 |
| Xoom | £1.99 | 1.3808 | $1,380.80 |
| Lloyds | £9.50 + £12 correspondent bank charges | Mid-market rate + up to 3.55% FX spread | Log into online banking to model payment and check overall costs |
*Fees and exchange rates correct at time of research - 20 April 2021
Santander correspondent bank charges
When you send a payment with Santander you'll pay an upfront transfer fee - and there may also be an additional charge levied by correspondent banks. The Santander terms and conditions says that international transfers:
"may have charges deducted by other correspondent banks that are used in the routing of the payment"
This is related to the way that Santander processes international payments, using the SWIFT network.
Under this system several banks can work together to process a single payment, moving it through the network until it reaches its final destination. However, the different banks involved - known as correspondent banks or agent banks - can also charge their own fees. You may not know what these will be until after the payment has been completed, which can mean your recipient gets less than you're expecting in the end.
Santander international transfer exchange rate
You'll be able to find out the Santander international transfer exchange rate when you initiate your payment. Santander exchange rates vary depending on how much money you're sending - that usually means you'll get a better rate for bigger transfer values.
When you find out the exchange rate offered by Santander for your particular transfer, compare it to the mid-market exchange rate and a few other providers to check it suits your needs.
The mid-market rate is a good benchmark as it's the rate Santander will get when buying foreign currency in the first place. If there's a difference between the rate you're offered and the mid-market rate this likely means a markup - an extra fee - has been added here.
How to transfer money with Santander?
Santander recommends making your international transfer online or using mobile banking for ease. You'll need to collect a few details from your recipient before you can get set up, including:
Your recipient's full name and address
Recipient IBAN or account number
Recipient's bank SWIFT/BIC code
Other details as required by the destination country - a routing code for the US, or CLABE account number for payments to Mexico for example
Then, to set up your payment you can simply:
Log into online banking or open up the Santander banking app
Select Payments & transfers
Click International payments
Follow the onscreen prompts to enter the recipient details
Check the fee and exchange rate you're quoted against some alternatives
If you're happy, confirm the payment and you're done
Depending on who you're sending money to, you might need to complete an additional verification step to keep your money safe.
Santander money transfer limit
In most cases you can transfer up to £100,000 per day with the Santander electronic transfer service. However, there may be additional restrictions based on the account type you hold. If you need to send a larger amount you can still do so by visiting a local Santander branch.
Santander bank transfer time
The length of time it takes to process your international payment will depend on a few things. If your transfer request is received before the cut off time it'll usually start to be processed on the same working day. The amount of time taken to arrive in the recipient account then depends on what currency you're sending, and the destination country.
If you're making an electronic transfer with Santander, and sending either euros or US dollars, your money may arrive on the same working day. Payments in other currencies usually arrive within 4 working days.
Don't forget that transactions won't be dealt with on weekends, out of hours, or on holidays either in the UK or the destination country - which can lead to delays.
Santander UK contact
If you have further questions, head over to Santander's Contact Us page. There's a helpful tool there which allows you to enter the type of query or problem you're facing, and receive guidance and information about how you may access self help tools and support.
You can also:
Call Santander on 0800912123
Use the chat service available on the Santander website
Visit a local branch for face to face support
Sending international payments shouldn't be a headache, but understanding the fees and features of different services can be. Take a little time to review the charges applied and exchange rates on offer from Santander against a few other competitors to make sure you find the very best deal out there for your payment.