RBS International Transfer: Fees and Transfer Time (UK)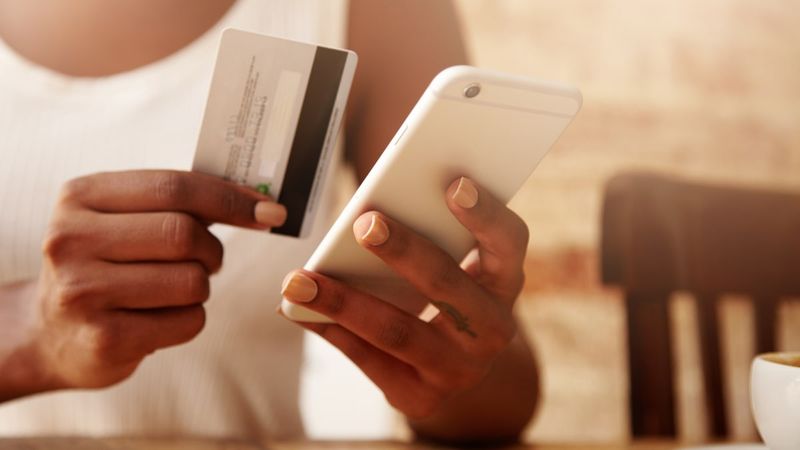 When sending money abroad you'll find that different services use different charging structures, and the fees, exchange rates and harder to see costs can vary widely between providers.
That's where this guide can help. If you bank with the Royal Bank of Scotland (RBS) we have you covered with all the details about the costs, transfer times and limits applied if you make your international transfer with RBS.
RBS international transfer fee
As we mentioned above, different money transfer services structure their charges in different ways - which can make it tricky to know exactly what you're paying for an international transaction. It also makes it harder to compare services to find the best deal available for your specific payment.
It pays to look at all the possible costs involved in an international transfer. Sometimes the headline fee doesn't tell the whole story. Look out for fees like:
)>* Transfer/administration fee - this may vary depending on how urgent your payment is )>* Exchange rate markup or currency conversion charge )>* Third party fees - these may be from the recipient's bank or other banks involved in processing the transfer )>* Cash advance or card charges from your own credit card company if you pay by card
Let's look at a worked example to see how the fees used by major providers work.
Cost example: Sending £1,000 online to a US dollar account
| Provider | Transfer fee | Exchange rate (1GBP=USD) | Recipient gets |
| --- | --- | --- | --- |
| RBS | - £0 for standard transfers - £15 for urgent payments | RBS exchange rate which may include a fee added onto the mid-market rate | Log into online banking to model payment and check overall costs |
| Wise | £4.25 | 1.39055 | $1,384.64 |
| Xoom | £1.99 Fee is payable on top of the £1,000 transfer | 1.3728 | $1,372.80 |
| NatWest | £0 for standard transfers £15 for urgent payments The recipient bank may charge additional fees | NatWest exchange rate which may include a fee added onto the mid-market rate | Log into online banking to model payment and check overall costs |
** Fees and exchange rates correct at time of research - 6 May 2021
RBS international transfer fee - phone and branch services
Many banks have different transfer fees depending on how you arrange your payment - and RBS is no different. The transfer fees listed above are for online and mobile banking only. If you'd rather send your payment by phone, fax, post, or in a branch you'll pay a different fee, plus any relevant exchange rate markup or third party costs.
Here's the full rundown:
| Send method/currency | RBS transfer fee |
| --- | --- |
| Standard transfer - EUR | No fee |
| Urgent transfer - EUR | £20 |
| Standard transfer - any currency other than EUR | £22 |
| Urgent transfer - any currency other than EUR | £30 |
RBS international transfer exchange rate
RBS does not publish the exchange rates available for international transfers online. Instead you'll need to log into mobile or online banking to model the payment and get a quote.
If you're arranging your transfer before the local cut off time - usually 3pm or 4pm - you'll see a guaranteed rate for your payment. If you're making a payment after hours, or want to future date your transfer, you'll only get an indicative rate. That means you won't know the exact exchange rate applied to your payment until after it's been processed.
It's important to know that all banks and international transfer providers decide their own exchange rates. That means there are great rates - and not so great rates - out there, and doing some research and comparison is the only way to make sure you're getting a good deal.
Many services add a markup to the mid-market exchange rate - the one you find on Google - which is an additional fee. Compare the rate you'll get from RBS against the mid-market exchange rate to see if a markup or conversion fee has been added. Then compare with a few other providers to check you're getting the cheapest overall price for your international transfer.
What is the RBS transfer limit?
You can send up to £10,000 a day through online and mobile banking with RBS.
RBS local bank transfer
The easiest way to make a payment to someone else in the UK is with digital banking. Log into your online or mobile banking, navigate to payment and transfers, and follow the onscreen prompts to arrange your transfer.
For most customers, making a local Faster Payment is free, and there's a charge of £20 for a CHAPS payment. Check your own specific account terms and conditions to make sure you know what you'll be charged in advance.
How to transfer money with RBS
RBS recommends that customers use digital banking to make payments. You can use either online or mobile banking - however, if you're paying for the first time you'll have to access your account through a laptop or similar device. Mobile banking will only work for you once you have set up a payee on the regular online banking site.
Here's how to make an RBS payment to an existing payee using mobile banking:
Open the RBS app
Select the account you want to use for the payment
Navigate to international payments, then choose saved payee
Find your recipient and enter the amount you want to pay
Select a standard or urgent payment to see the fees
Compare the fees and exchange rates available with other providers
Click to accept the terms and conditions and confirm payment
If you need to set up a payee for the first time, you must do so using the RBS online banking on your laptop or other device. Here's how:
Login and head to payments and transfers
Select international payment and click on make a payment
Set up your new payee by choosing get a quote for paying someone new
Enter your recipient's details as instructed on the screen and get a fee and exchange rate quote
Compare the costs to make sure you're getting the best deal
Confirm the account you want to make a payment from and enter a payment date and reference
Follow the prompts to confirm the payment using your card reader, and you're done
RBS bank transfer time
The length of time it takes for your recipient to get their money will depend on whether you select a standard or urgent payment type. Standard payments arrive in 2 to 4 working days once processed, while urgent transfers can get to your recipient within 1 or 2 working days.
RBS UK contact
If you need to get in touch with RBS you can try the following options:
Call into a local RBS branch
Phone the general enquiries line on 03457 24 24 24
Search online for the RBS department phone number you need if you have a specific query
Find RBS on FaceBook or Twitter
Doing a bit of research before you make an international transfer is a smart move - and could save you money. Use this guide as a starting point to understand the fees and exchange rates on offer from RBS, and look at a few other providers before you choose the best one for you.