Nationwide international transfer: Fee and transfer time (UK)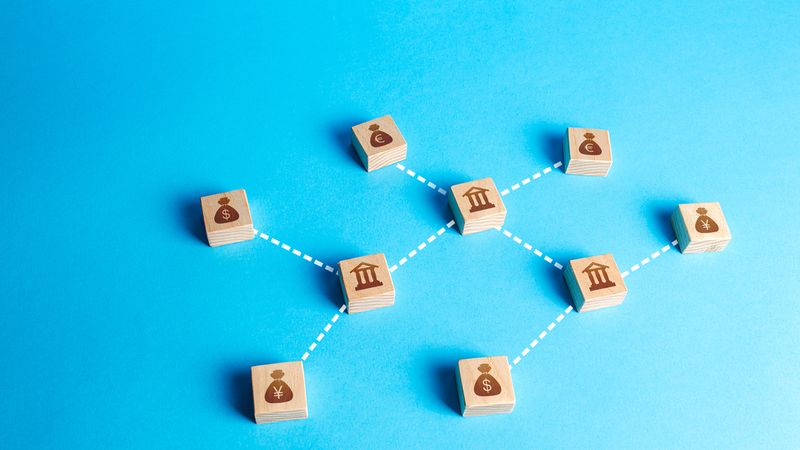 If you bank with Nationwide you can send money overseas online or by visiting a branch - although there are also other providers out there which are worth looking at to make sure you're getting the best available deal. This guide runs through all you need to know about sending money abroad with Nationwide, including the fees, exchange rates, and process.
Nationwide international transfer fee
The costs of sending an international payment can vary widely between providers. To compare your options, it's good to know both the upfront transfer fees, and the exchange rates being used. This helps you work out the full cost of the payment you're planning to make.
Nationwide international transfers can be made within Europe with no upfront fee, under the SEPA system - or will cost £20 for other destinations.
Remember that even when there's no transfer fee stated, there may still be a charge which is rolled into the exchange rate used - we'll cover this in more detail later.
First, let's look at an example of international transfer to see how a few different providers stack up.
Cost example: Sending £1000 GBP to a USD account online
| Provider | Transfer fee | Exchange rate used (1GBP - USD) | Recipient gets |
| --- | --- | --- | --- |
| Nationwide | £20 | 1.3868 | $1,359.06 |
| Wise | £4.16 | 1.4615 (mid-market rate) | $1,410.26 |
| Xoom | £1.99 | 1.39478 | $1,392.01 |
| Halifax | £9.50 + £12 correspondent bank charges are paid by the recipient | 1.36397 Mid-market rate + up to 3.55% FX spread | $1,3501.01 |
**Fees and exchange rates correct at time of research - 2 June 2021
Nationwide international transfer exchange rate
You'll be able to see the Nationwide exchange rate which applies to your specific payment when you submit your transfer request. Alternatively, you can check out the exchange rates Nationwide offer when sending an international transfer, online.
It's useful to check the exchange rate which is applied to your payment against other competitors, and the mid-market exchange rate. That's because banks and international payment services set their own exchange rates, which may include a markup - an extra fee - compared to the exchange rate you'll find on Google.
The exchange rate you'll be shown on Google or when using a reputable currency converter tool is the mid-market exchange rate. That's usually the best rate out there, so finding a provider offering this rate - or as close as possible - is likely to represent the best available deal for your payment.
What is the Nationwide transfer limit?
There is no limit to the amount you can send by SEPA or SWIFT international transfer with Nationwide. You'll need to have enough in your account to cover the payment, plus fees - and for higher payments it's worth noting that you may have to provide additional information based on the destination country. This may include the source of the funds, or the reason for transfer for example.
How to make a money transfer with Nationwide?
To arrange your international transfer with Nationwide you'll need the following information:
Name and address of your recipient
Name, address and BIC code for your recipient's bank
Your recipient's IBAN or bank account number
Some destination countries require additional information - you'll be advised of this when you set up your payment
If you're making your payment online you'll need a card reader too.
International payments are not available through the Nationwide app, and it's also worth noting that payments can only be made from a Nationwide current account. It's not possible to send money overseas using this service from your savings account.
Using the online banking service you can arrange an overseas payment as follows;
Log into online banking
Select Move money
Click Other payments, which you'll find at the bottom of the screen
Select Make international payment, and click on the account you want to transfer from
Follow the onscreen prompts to fill in your recipient details
Check the fees and exchange rates
If you're happy, confirm your payment and you're done
If you're making a payment in a branch, remember to take along the following:
Your Nationwide current account card
Your passport or driving license
Proof of address
The branch service staff will help you arrange your payment in person.
How long does a money transfer take with Nationwide?
The length of time it takes for your payment to arrive in your recipient's bank account will vary depending on where you're sending to, as well as the processes used at your recipient's own bank. Expect SEPA payments within Europe to take up to 2 working days, and other international transfers to take 4 working days or longer.
Payments arranged out of hours, at weekends or during public holidays are likely to take more time to arrive than those set up during office hours.
Nationwide UK contact
There are a few useful tools available on the Nationwide website to help you answer queries, troubleshoot and get support. If you need to get in touch with the customer service team, here's how:
Call Nationwide. You'll need to use the tools on the Nationwide Contact Us page to get the number you need, based on the type of query you have
Use the branch finder tool to find your closest Nationwide branch and get face to face help
Send a secure message from your internet banking service
Sending money overseas doesn't have to be a hassle - and it doesn't have to be expensive. Check out a few options before you decide how to arrange your payment to find the best combination of low fees, a fair exchange rate, and convenient service.