Lloyds International Transfer: Fees and Exchange Rate (UK)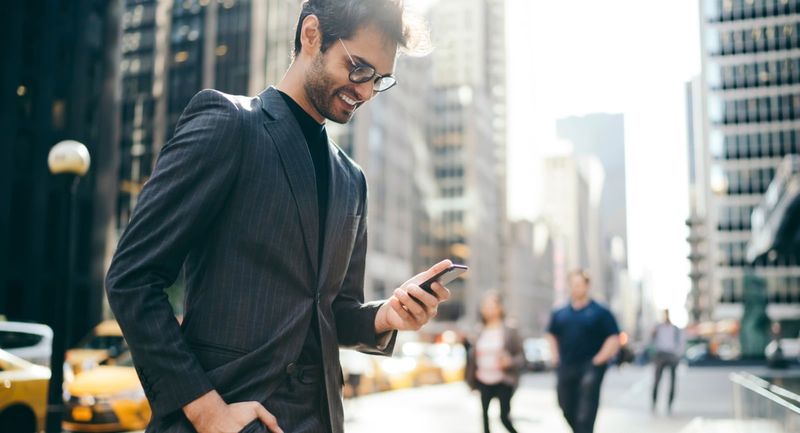 If you're a Lloyds customer and need to send money abroad, check out this handy guide. We'll walk through all you need to know about sending money overseas with Lloyds including the costs, transfer times and exchange rates available, so you can check it's the best service out there for you.
Lloyds international transfer fee
Figuring out the costs of sending an international transfer can be tricky. There are often a few different fees to know about including a transfer fee, agent/correspondent bank fees, and an FX spread. This is a markup added to the exchange rate used - an extra fee.
Different providers structure their fees differently, which can make it harder to work out the true cost of your international transfer. To help build a picture we've compared a few options below in a cost example:
Cost example: Sending £1000 to a USD account online
| Provider | Transfer fee | Exchange rate used (1 GBP - USD) | Recipient gets |
| --- | --- | --- | --- |
| Lloyds | £9.50 + £12 correspondent bank charges | Mid-market rate + up to 3.55% FX spread | Log into online banking to model payment and check overall costs |
| Wise | £4.25 | 1.40010 | $1,394.15 |
| Xoom | £1.99 | 1.3808 | $1,380.80 |
| HSBC | £4 Third party fees may be applied, which are paid by the recipient | HSBC exchange rate which may include a fee added onto the mid-market rate | Log into online banking to model payment and check overall costs |
*Fees and exchange rates correct at time of research - 20 April 2021
Lloyds correspondent bank charges
One fee you need to know about when sending a payment with Lloyds is the correspondent bank charge. Correspondent banks - which are also known as agent banks - work in partnership with your normal bank to process international transfers. They can then charge a fee for this service.
The fee levied by correspondent banks can be paid either by the sender or the recipient. If the recipient pays, the costs are deducted from the transfer as it is processed. If you'd rather pay upfront yourself when you make the transfer, here's the cost:
| Destination country | Lloyds correspondent bank fee |
| --- | --- |
| Zone 1 - Canada, US and Europe (non-EEA) | £12 |
| Zone 2 - rest of world | £20 |
Lloyds international transfer exchange rate
Each bank or international transfer provider sets its own exchange rate. That means you'll find a range of different rates available for your payment - and shopping around for the best deal is a smart option.
The way Lloyds calculates the exchange rates used for international transfer is to take the mid-market exchange rate - the one you'll find on Google - and add a markup. This is an extra fee wrapped into the rate offered for your transaction.
The markup used depends on how much you're sending - here's what you need to know.
| Transfer value GBP | Lloyds markup |
| --- | --- |
| Up to £25,000 | 3.55% |
| £25,000.01 - £75,000 | 2.4% |
| £75,000.01 - £250,000 | 2% |
| £250,000.01 and above | 1.5% |
While adding a markup to the exchange rate is not uncommon, not all international payment providers choose to do this. You may be better off looking for a service which uses the mid-market exchange rate with no markup, and charges a simple, transparent fee per transaction.
How to make a money transfer with Lloyds
Sending money internationally is easiest online. You'll be able to make a quick payment using your mobile or online banking service and any previous recipient details will be stored to make it simple to make repeat payments, too. Here are the details you'll need to get started:
Recipient name and address
Recipient's bank name and address
IBAN or account number
SWIFT/BIC code for the recipient's bank
Processing the payment online takes just a few steps:
Log into online banking or open your mobile banking app
Select an existing recipient or create a new recipient using the details outlined above
Enter the currency and amount you want to send to see the costs and exchange rate
Check the costs and exchange rate available against alternative providers
If you're happy, confirm the payment and you're done
What is the Lloyds transfer limit?
You can send an international transfer for any amount from £1.01 with Lloyds. Maximum limits are then set according to the way you arrange the payment:
Online and using the mobile app send up to £100,000 a day
In Lloyds branches you can send an unlimited amount
Send up to £5,000 a day by phone
Lloyds bank transfer time
If you get your payment arranged before the cut off time the transaction will be processed on the same day. Cut off times for online services are 3pm - if you're making the payment in a branch or by phone the cut off may be slightly earlier at 2pm. Payments being made after the cut off won't be processed until the following working day.
Once your payment is on its way the length of time it takes to arrive depends on where it's going. Here's an approximate guide to the wait time.
| Sending money to | Lloyds international transfer arrival time |
| --- | --- |
| UK, EEA, Monaco, Switzerland or San Marino - in euro | Next working day |
| Another EEA country - in GBP, another EEA currency or Swiss francs | No later than 4 working days |
| North America, Canada, South Africa, Australia, New Zealand, Middle East and Far East | Should not take more than 4 working days |
| Rest of world | Should not take more than 14 working days |
Don't forget payments may also be held up if there are public holidays either in the UK or in the destination country.
Lloyds UK contact
If you run into problems or have a question about your international payment with Lloyds you can get in touch in a few different ways:
Call Lloyds PhoneBank on 0345 602 1997
Visit a local branch, look to find your nearest Lloyds branch
Use social media - Lloyds are on Facebook and Twitter
Use the range of self help tools including FAQs and resources to help if you're facing technical issues
Making an international payment should not be difficult - but finding the best provider out there may take a little research. You can make your payment with Lloyds or opt for a third party provider to send money online all over the world. Make sure you check all the fees and charges for each option available so you can compare them and find the one which suits your needs best.