John Lewis travel money: Rates and Locations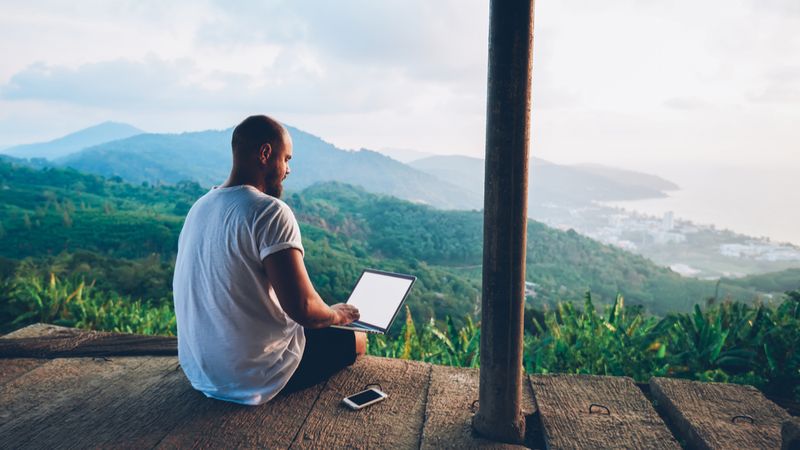 No matter where in the world you're going, you'll need some money to pay your way once you're there. If you plan on exchanging pounds for foreign currency before you travel, you might be thinking of using the travel money service from John Lewis. This guide covers all you need to know.
To help you decide if John Lewis travel money is right for you, we'll also offer an alternative for comparison - Wise (formerly TransferWise). With the Wise account you can convert currencies using the mid-market exchange rate, and spend or make ATM withdrawals all over the world. More on that coming right up.
John Lewis travel money services
With John Lewis you can call into a bureau de change in a store, order foreign currency online for collection or delivery, and sell your unwanted foreign currency back after your trip. There are 34 bureau de change desks in John Lewis stores, but thanks to John Lewis' partnership with Waitrose you can also collect currency at a broad range of locations throughout the country.
You'll be able to find the applicable exchange fees and rates for the currency you need online, on the John Lewis Finance website. Don't forget that rates change all the time, so you'll want to compare the John Lewis exchange rate against the live mid-market rate to check it's the best available at the time you're buying. We'll cover the John Lewis exchange rate - and how you may be able to get a better deal - later.
Home delivery
For a convenient travel money service, you can choose home delivery from John Lewis. You can order online before 3pm for delivery the next working day, with weekday orders over £1,000 delivered free. You must be ordering more than £250 to benefit from this service.
It's also good to know that your billing and delivery address have to be the same as each other, and someone will need to be home to accept and sign for the travel money delivery when it arrives.
Click and collect
If you live near a Waitrose you may also be able to order your currency online and collect it at one of the 330 eligible Waitrose locations. Orders must be worth over £250, but can include multiple currencies. You'll be able to collect the next working day after ordering.
To collect your travel money you need to take along a photo ID document like your passport or driving license, your reference number and the card you used to pay for your foreign currency. Only the person who placed the order is allowed to collect it.
Currency buy back
If you find yourself with travel money left over after your trip abroad, you can sell it back to John Lewis. There are a few conditions - only notes can be accepted, and you'll need to show the receipt you were given when you bought the currency in the first place. If you plan on buying or selling currency at a John Lewis bureau de change you'll need to take a photo ID like a passport with you.
It's important to know that there are different exchange rates applied for buying and selling foreign currencies with John Lewis. These are shown online as the buy rate and sell rate. What this means is that you may not get as good a rate when you sell your unused foreign currency back to John Lewis after your break. That'll mean you end up with less money in pounds than you started with.
You can avoid this by using up all your foreign currency before you return to the UK - or by getting a Wise account with a linked debit card which allows you to top up and exchange only what you need.
Bureau de exchange John Lewis
Search the full list of 34 John Lewis bureau locations online, or choose one of these popular London stores.
| John Lewis travel money | Opening times | More information |
| --- | --- | --- |
| Oxford Street 300 Oxford Street, LondonW1C 1DX | Monday-Wednesday: 10:00 - 19:00, Thursday-Saturday: 10:00 - 20:00, Sunday: 12.00 - 18:00 | Find the travel money bureau on floor 5 Call for more information: 020 7629 7711 |
| Peter Jones Sloane Square, LondonSW1W 8EL | Monday-Saturday: 10:00 - 18:00, Sunday: 12.00 - 18:00 | Find the travel money bureau on floor 6 Call for more information: 020 7730 3434 |
| White City Unit 0250, Westfield Shopping Centre, Ariel Way, LondonW12 7FU | Monday-Saturday: 10:00 - 20:00, Sunday: 12.00 - 18:00 | Find the travel money bureau on floor 2 Call for more information: 020 8222 6400 |
| Stratford 101 The Arcade, Westfield Stratford City, StratfordE20 1EL | Monday-Thursday: 10:00 - 19:00, Friday-Saturday: 10:00 - 20:00, Sunday: 12.00 - 18:00 | Find the travel money bureau on floor 1 Call for more information: 020 8532 3500 |
Can I order travel money with John Lewis online?
You can order your travel money online from John Lewis, for home delivery or collection. Over 40 currencies are available.
Order online, collect at Waitrose
John Lewis Travel Money has some 34 bureau locations - but to make it more convenient you can also order online and collect at any of over 300 Waitrose stores around the country.
Save with Wise when you spend in any currency
Exchanging your currency in cash isn't your only travel money option. In fact, you might find you can get a better exchange rate with a Wise account - and you'll have the flexibility to exchange currency as and when you need it. That means you won't have to carry any more cash than you're comfortable with - and you won't end up with unused currency at the end of your trip.
Open a Wise account for free online, and top up in pounds. You can then exchange your money to the currency you need using the mid-market exchange rate, as and when you need it. You'll get the same exchange rate found on Google or a reputable currency converter tool, with no markups or hidden costs.
Use your linked Wise debit Mastercard to spend when you travel and make ATM withdrawals once you arrive in your destination country. It's always free to spend currencies you own, and you can withdraw up to £250 per month fee free.
John Lewis travel money fees and rates
John Lewis travel money fee and exchange rates will be confirmed at the time you arrange your travel money. You can model the conversion online to see how the costs measure up against other providers. Don't forget though, that as well as any upfront fee, there may be an extra charge in the exchange rate that's provided.
Compare the exchange rate you get from John Lewis against the mid-market rate using a simple Google search. If there's a difference it probably means a markup has been added to the rate offered for your currency.
Does John Lewis offer a travel money card?
John Lewis does not offer a travel money card. Instead you can choose the Wise account which has the security and flexibility of a travel money card, with some extra perks - including access to the mid-market exchange rate.
John Lewis offers a range of travel money services including online ordering and collection at hundreds of Waitrose stores throughout the UK. However, the rates available may not be the best out there - and you may decide that switching all your travel money into foreign cash before you travel isn't the most secure or convenient option.
Consider getting a free Wise account instead of changing your money in advance - or switch only a small amount of travel money before you travel, and use your Wise debit card to cover the rest.