HSBC International Transfer: Fee and Transfer Time (UK)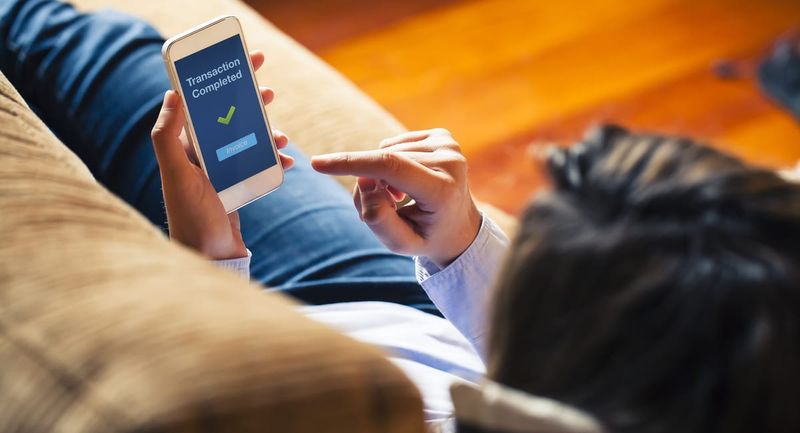 HSBC customers can send money internationally using online and mobile banking, in a branch, by phone, or even by post. However, there are fees to consider which can vary depending on how you set up your payment, and where your money is going. This guide runs through all you need to know, to make sure your payment is processed smoothly.
HSBC international transfer fee
Whenever you send money overseas there will be a fee to pay. However, different providers split their costs in different ways which can be confusing. Make sure you've read the terms of the transfer carefully to spot all potential fees, and avoid nasty surprises.
In particular, check for an upfront transfer fee, an FX spread - a charge added into the exchange rate, and third party fees. The full cost of the payment will be all of these fees combined. To illustrate how this works, let's look at a comparison of a few different providers.
Cost example: Sending £1000 to a USD account online
| Provider | Transfer fee | Exchange rate used (1 GBP - USD) | Recipient gets |
| --- | --- | --- | --- |
| HSBC | £4 Third party fees may be applied, which are paid by the recipient | HSBC exchange rate which may include a fee added onto the mid-market rate | Log into online banking to model payment and check overall costs |
| Wise | £4.25 | 1.38785 | $1,381.95 |
| Xoom | £1.99 | 1.3673 | $1,367.30 |
| Halifax | £9.50 £12 correspondent bank charges are paid by the recipient | Mid-market rate + up to 3.55% FX spread | Log into online banking to model payment and check overall costs |
*Fees and exchange rates correct at time of research - 19 April 2021
Other HSBC international transfer fees to consider
The HSBC charges in the example are for a payment to the US, arranged online. The costs may vary depending on the transaction you're making:
| Payment type | HSBC fee |
| --- | --- |
| Payment to another HSBC account | Free unless arranged by post - £17 |
| Payment in euros within the EEA | Free unless arranged by post - £17 |
| All other payments | Arranged online - £4, Arranged by phone - £9, Arranged in branch - £9, Arranged by post - £17 |
One important point to note is that there may be additional charges to pay for your international transfer which are not levied by HSBC, but by partner banks processing the payment. Here's what the HSBC terms and conditions says:
"There are charges for some transactions outside the UK. Some of these may come from another bank or organisation involved in the transaction"
These charges are likely to come from correspondent banks involved in sending the payment through the SWIFT system - or even the recipient's own bank. HSBC may not be able to tell you in advance how much these charges are, which could mean your recipient gets less than you're expecting in the end.
HSBC international transfer exchange rate
HSBC does not publish the exchange rate used for international transfers online. Instead, you'll be shown the rate which will apply to your payment when you start to model it in online banking or your HSBC app. If you're arranging the transfer in person or by phone, ask the agent what the exchange rate will be before you confirm the payment.
It's a good idea to check the exchange rate you're offered from HSBC against the mid-market exchange rate, and also a few other providers, to make sure you get a good deal. The mid-market exchange rate is the one banks and currency services get when they buy currency on global markets. However, many providers add a markup to this rate to create their retail rate - this is an extra fee.
Compare the HSBC exchange rate with the mid-market rate for your currency to spot any markup added. You can also check if other providers have better exchange rates on offer before you proceed.
What is the HSBC transfer limit?
You can send up to the currency equivalent of £50,000 online with HSBC. You can also send up to £10,000 by phone, and in branch transfers are not limited at all.
Premier customers can send up to £10,000,000 by phone.
How to make a money transfer with HSBC?
You can make a money transfer with HSBC online, by phone, in branch or even by mail. However, the easiest way by far is to arrange your payment via online banking. Whichever way you choose to set up your international transfer you'll first have to gather some key information:
Your recipient's full name and address
SWIFT/BIC code for their bank
Recipient's IBAN or account number
Recipient's bank address
Reason for payment
You'll also have the choice of sending the payment in ponds or the local currency wherever they are. If you send in local currency your money will be converted using the HSBC exchange rate and you'll know in advance how much the beneficiary will receive.
To make an online international transfer:
Log into your online banking
Select Move money
Enter the payment details, as listed above
Complete the validation process if you're sending to someone for the first time
Check and confirm the transfer - and you're done
How long does a money transfer take with HSBC?
If you're sending money within Europe, the chances are that it'll arrive the next working day. Other destinations can take up to 4 working days - or longer if there are additional checks to be carried out, or if there are public holidays at home or in your destination country.
HSBC UK contact
Need to ask a question about your payment? HSBC offers several ways to get in touch.
Existing customers can start a chat with an agent through mobile and online banking
Get in touch with Apple business chat if you have an Apple device
Visit a local branch - you can also make an appointment if you'd rather not wait. You can find your nearest branch using a HSBC branch locator
Call the service team - there are different numbers depending on where you are and whether or not you're an existing customer. To make sure you get through to the right department, take a look at the options online before you dial
Whenever you send money abroad you have a few different options including making the payment from your regular bank or choosing a specialist provider. Each option has its own advantages and disadvantages, so comparing a few services is the best way to make sure you get a good deal. Don't forget to check out the transfer fee and exchange rate on offer from each service - and ask about potential third party fees to make sure you're not caught out.