Barclays International Transfer: Fees and Exchange Rate (UK)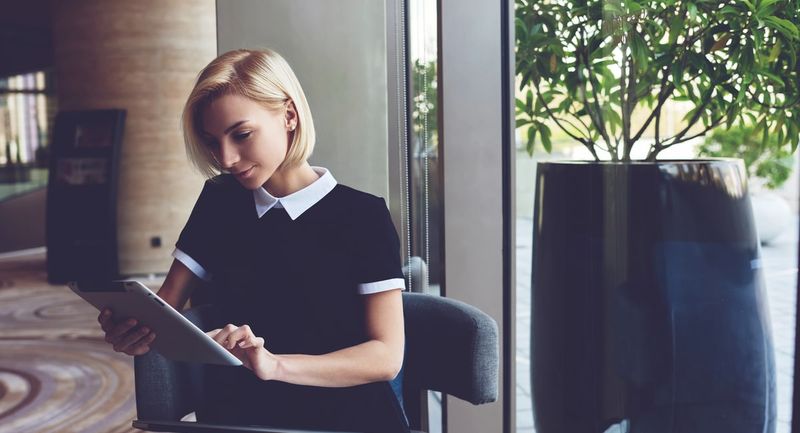 If you're a Barclays customer and need to make a payment to someone overseas there are a few costs you'll want to understand. This guide has you covered with all you need to get started including Barclays overseas transfer fees, exchange rates and processing times.
Barclays international transfer fees
To start off with, let's take a look at the costs of sending a payment with Barclays compared to some other competitors.
Cost example: Sending £1000 to a USD account online
| Provider | Transfer fee | Exchange rate used (1 GBP - USD) | Recipient gets |
| --- | --- | --- | --- |
| Barclays | No upfront fee | 1.34565 | $1,345.65 |
| Wise | £4.25 | 1.38335 | $1,377.47 |
| WorldRemit | £2.99 | 1.36850 | $1,364.41 |
| Lloyds | £9.50 + £12 correspondent bank charges | Mid-market rate + up to 3.55% FX spread | Log into online banking to model payment and check overall costs |
** Fees and exchange rates correct at time of research - 19 April 2021
Whenever you send a payment overseas, there are a few different fees and charges you'll need to know about. Firstly there is often a transfer fee to pay - an administrative cost charged by your own bank for processing the payment. This could vary depending on how you arrange your payment - online and in person transfers are often different prices for example.
There may also be a charge in the exchange rate which is often described as an FX spread - we'll look at that in a little more detail later.
And finally, there may be extra costs imposed by the recipient's own bank, or correspondent banks which handle the payment as it is passed through the SWIFT system.
Many international payments with Barclays are described as 'fee-free'. However, this doesn't mean there's no charge at all - it's just that the upfront transfer fee may be waived for some destination countries. There are still FX charges and could also still be costs applied by correspondent banks and your recipient's own bank.
Other Barclays international transfer fees to consider
As we mentioned above, the costs of sending an international payment can vary depending on how you arrange it. There can also be extra costs set by correspondent banks and the recipient's own bank which you may choose to pay. Here are a few other fees to know about:
| Service type | Barclays fee |
| --- | --- |
| Arrange payment in branch | £25 |
| Arrange payment by phone | £25 |
| Correspondent/recipient bank charges | Varies by country. £4 for the USA, £5 for Australia for example. In most European countries you do not have the option of covering these charges, which may mean that your recipient gets less than you expect as the fee is deducted after processing. |
Barclays exchange rate
Here's what Barclays says about the exchange rates used for retail customers:
"The foreign exchange rate for a specific transaction amount is calculated by applying an FX margin to the reference exchange rate.If you do not know your FX margin, you can find out by calling us or asking in branch, or for Barclays Bank UK PLC customers the FX Margin will be available to you at the time of completing your payment."
What that means is that Barclays may add an extra fee to the mid-market exchange rate, to create the rate used for international payments. You'll only be able to see the rate you get when you are ready to confirm your transfer.
To check the margin being used, compare the Barclays rate for your transfer against the mid-market rate for your currency, which you can find with a Google search. The difference is the extra fee added by Barclays.
Barclays international transfer time
The length of time it takes to process your international transfer with Barclays depends on where you're sending money to. You'll also need to know about the cut-off times for your destination country, and bear in mind that payments may not be processed outside of banking hours, or if there's a public holiday in the UK or in the country your recipient is in.
You can quickly get the key details for the most popular destination countries, or search the full A-Z list to find the information you need.
How to make an international transfer with Barclays
You can send an international payment with Barclays online, by phone or you can find your nearest Barclays branch and set up the transfer in person. There's a higher fee for sending by phone or in person - although you'll then be guided through the process by an assistant.
If you're sending online you'll need to log into online banking or open the Barclays app and navigate to the payments section. Once there you can follow the online prompts to input the details and check the costs of your transfer. Here's what you'll need:
Full name and address of recipient
Address of the bank you're sending to
IBAN or account number for your recipient
SWIFT/BIC code for non SEPA payments
Additional details may be required by country - a routing code for the US or BSB code for Australia for example
How much does Barclays charge to receive an international transfer?
If you have a Barclays account and are sent a payment of £100 or more from overseas, you'll pay a £6 fee. This fee is waived for lower amounts, or if the payment is made through SEPA or is in euros and paid from the EEA. In some cases the sender could opt to pay this fee on your behalf, to make sure you receive the full payment amount without further deductions.
It's good to know that you can use a range of providers when you need to send an international payment. While you can choose to stick with your regular bank, you might find that using a third party provider is cheaper and just as easy to set up. Make your payment online for the fastest service, and choose a provider which uses low, transparent fees and the mid-market exchange rate to keep the costs down as much as possible.