Asda Travel Money: Rates and Stores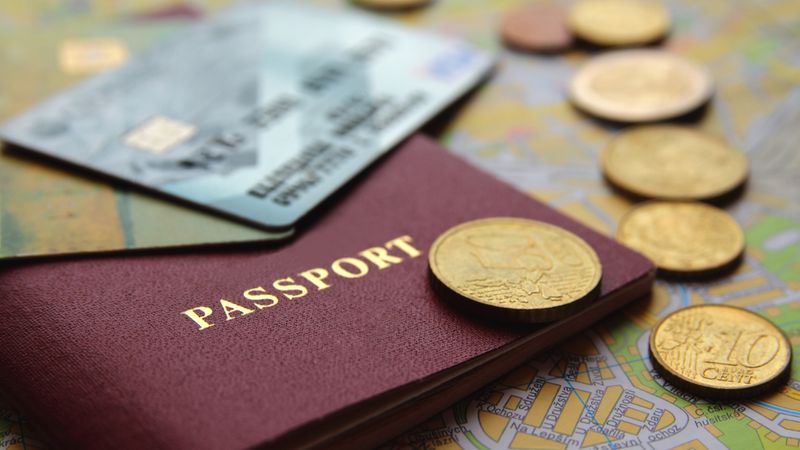 As one of the UK's largest supermarket chains, Asda offers everything you need for your regular weekly shop. Thanks to a partnership with travel money provider Travelex, you can also pick up your foreign currency at the same time you're collecting your groceries.
No matter where in the world you're headed, you'll want to do some research on different travel money providers to find the one which offers you the best possible value. This guide covers all you need to know about Asda travel money - and also introduces an alternative, Wise, as a comparison.
With the Wise account (formerly TransferWise) you can buy foreign currency at the mid-market exchange rate with no markup, and spend easily when abroad, using your linked Wise Mastercard debit card. More on that coming up.
Asda travel money services
Asda provides customers with a range of travel money services, including:
In person foreign currency purchase at Asda travel money stores
Click and collect service to order currency online and pick up at a store
Home delivery of travel money
Asda travel money prepaid currency card
However, it is important to note that some services are disrupted due to restrictions in place to combat the global pandemic. This may include store closures, and delays to home delivery services for travel money. Restrictions change over time, so you'll need to check out the latest details online before you decide how to arrange your travel money.
Asda travel money stores
There are specific travel money bureaux in some Asda stores around the country, offerings walk in currency exchange, click and collect travel money, and phone ordering of foreign currency. Over 50 different currencies are available, although for some currencies - or for large amounts - you'll find you need to order in advance. You'll be able to find the nearest Asda travel money service to you, using the Asda store locator tool.
At the time of writing all exchange bureaux have been closed due to the global pandemic response. Check out the latest details online before you head out to buy your travel money.
Home delivery
Another option to get your travel money is to buy online and have the cash delivered to you at home.
You'll be able to place an order with a minimum value of £250, through to a maximum of £2,500. Home delivery is free for orders of £500 or more, with a £3.95 fee for delivery of smaller amounts of travel money. Home delivery is by Royal Mail, and will usually arrive the next working day if you order before 1:30pm. However, at the time of writing, this service is being disrupted due to the pandemic, and there may be delivery delays. Asda advise customers to leave adequate time before travelling to receive their travel money safely.
It's useful to know that you'll need to be home to accept delivery of your travel money, for security reasons. You'll also want to check out the exchange rate used for your order, as a markup or margin may be added which can push up costs. More on that later.
Asda money travel insurance
If you're looking for insurance to cover your trip abroad, you can also get that through Asda money. Asda partners with InsureandGo to provide a full range of insurance types, including single trip, multi-trip and winter sports cover.
Asda travel money rates
No matter where you are buying your travel money from, you'll need to know the exchange rate that's being used to switch your pounds to euros, dollars, zloty or any other currency. Exchange rates change all the time, but you can easily find the live mid-market exchange rate for your currency using a simple Google search or a reputable online currency converter.
It's useful to know that many travel money services add a markup or margin to the exchange rate they offer customers, instead of passing on the mid-market exchange rate. Markups are extremely common where providers claim to offer commission free currency exchange. Instead of a transparent exchange fee or commission charge, a markup on the exchange rate is used to protect the provider's profits. This is an extra fee, and makes it hard to see the true cost of your currency conversion.
Compare the rate you're given by Asda travel money against the mid-market exchange rate. If there's a difference that's probably because a markup has been added. If this is the case, you may be better off with an alternative like Wise.
An alternative: The Wise account
Not all currency services add a markup to the mid-market exchange rate. Instead, Wise passes the mid-market exchange rate on to customers, and uses a low transparent fee for conversion, so you can see exactly what you're paying for your travel money, every time.
To make travel money easy, consider getting a free online Wise account. You'll be able to top up your account in pounds and switch to any of dozens of different currencies within the account, using the mid-market exchange rate. You can then spend or withdraw your foreign currency using your linked Wise Mastercard debit card. Simple.
You'll only ever pay a small charge for currency conversion, and ATM withdrawals are free up to the value of £200 a month. All in all, that can work out up to 7x cheaper than using a bank or a competitor service.
Asda buy back service
If you come back from your trip with unused travel money you may be able to sell it back to Asda travel money through the buy back service.
Typically only foreign currency notes can be returned - and the exchange rate which will be used will be different to the rate that was applied when you switched your money in the first place. That's because currency services often use different exchange rates when buying and selling foreign currency. Make sure you understand the rate which will be used before you proceed, to avoid any surprises.
Switching your currency back after your trip will usually mean you pay more in fees and exchange rate markups. Instead, use a service like the Wise account to manage your money more flexibly and top up and exchange currency as you go. That way you'll be able to convert only what you need, when you need it.
Doing some research into the different options available is the best way to get a good deal on your travel money. Compare the fees and rates available from Asda travel money with a specialist provider like Wise, and you might find you can save.